This page is part of © FOTW Flags Of The World website
Salerno Province (Campania, Italy)
Provincia di Salerno
Last modified: 2023-03-18 by rob raeside
Keywords: italy | salerno | campania | gonfalone |
Links: FOTW homepage | search | disclaimer and copyright | write us | mirrors

---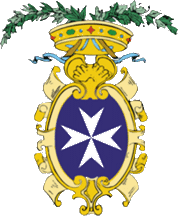 image located by Marco Dandria, 9 February 2023
---
---
See also:
Municipalities:
Acerno
Agropoli
Altavilla Silentina
Angri
Aquara
Ascea
Atena Lucana
Atrani
Auletta
Baronissi
Battipaglia
Bellizzi
Bellosguardo
Bracigliano
Buccino
Caggiano
Calvanico
Campagna
Campora
Cannalonga
Capaccio
Casal Velino
Casalbuono
Casaletto Spartano
Caselle in Pittari
Castel San Giorgio
Castel San Lorenzo
Castelcivita
Castellabate
Castelnuovo Cilento
Castelnuovo di Conza
Castiglione del Genovesi
Cava de' Tirreni
Celle di Bulgheria
Cetara
Cicerale
Colliano
Conca dei Marini
Controne
Contursi Terme
Corbara
Corleto Monforte
Cuccaro Vetere

Eboli
Felitto
Fisciano
Furore
Futani
Giffoni Sei Casali
Giffoni Valle Piana
Ispani
Laureana Cilento
Laurino
Lustra
Magliano Vetere
Maiori
Mercato San Severino
Minori
Moio della Civitella
Montano Antilia
Monte San Giacomo
Montecorice
Montecorvino Pugliano
Montecorvino Rovella
Monteforte Cilento
Montesano sulla Marcellana
Morigerati
Nocera Inferiore
Nocera Superiore
Novi Velia
Ogliastro Cilento
Olevano sul Tusciano
Oliveto Citra
Omignano
Orria
Ottati

Padula
Pagani
Palomonte
Pellezzano
Perdifumo
Perito
Pertosa
Petina
Piaggine
Pisciotta
Polla
Pollica
Pontecagnano Faiano
Postiglione
Ravello
Ricigliano
Roccadaspide
Roccagloriosa
Roccapiemonte
Rofrano
Romagnano al Monte
Roscigno
Rutino
Sacco
Sala Consilina
Salento
Salvitelle
San Cipriano Picentino
San Giovanni a Piro
San Gregorio Magno
San Mango Piemonte
San Marzano sul Sarno
San Mauro La Bruca
San Pietro Al Tanagro
San Rufo
San Valentino Torio
Santa Marina
Sant'Angelo a Fasanella
Sant'Arsenio
Sant'Egidio del Monte Albino
Santomenna
Sanza
Sapri
Sarno

Serre
Sessa Cilento
Siano
Sicignano degli Alburni
Stella Cilento
Stio
Teggiano
Torchiara
Torraca
Torre Orsaia
Tortorella
Tramonti
Valle dell'Angelo
Vallo della Lucania
Valva
Vibonati
Vietri sul Mare
---
Salerno Prov. in Campania, 1,000,000 inhabitants.
Jarig Bakker, 10 September 1999
---
The province of Salerno has adopted a new coat of arms since 2010, substituting the compass with the Amalfi cross. Here are some sources:

https://www.positanonews.it/2010/10/cirielli-dalla-bussola-alla-croce-di-amalfi-un-nuovo-stemma-per-la-provincia-salerno/18129/:
"The president of the Province of Salerno, Edmondo Cirielli presented the proposal to modify the heraldic coat of arms of the Province of Salerno in the Council Chamber. "I wanted to announce the need to modernize our symbol, which appears a little confused as an immediate image of the Province". The proposal to modify the heraldic coat of arms of the Province was approved by the Provincial Government on Friday 15 October [2010], and will subsequently be sent to the Heraldic Office of the Presidency of the Council of Ministers, for the activation of the procedures.

"The current coat of arms," explains Cirielli "contains the depiction of the compass attributed to the figure of Flavio Gioia, which recalls the glorious past of the Amalfi Republic, but imperfect in the colors and shades, reasons which prompted us to propose a rectification with the replacement, in place of the compass, of the Amalfi Cross, better known to citizens also as the Maltese Cross. With its points, it symbolizes, among other things, the eight theological beatitudes according to Saint Matthew, Patron Saint of the provincial capital city. The octagonal cross was used as a symbol, for the first time, by the Blessed Friar Gerardo Sasso di Scala, who instituted the monastic-chivalric Order of San Giovanni in the Amalfi hospital in Jerusalem."
https://www.provincia.salerno.it/pagina2166_identit-visiva.html#:~:text=Lo%20stemma%20%C3%A8%20costituito%20dalla,Salerno%2C%20capoluogo%20di%20Provincia.
Marco Dandria, 9 February 2023
---
image from www.provincia.salerno.it
based on photo

From www.provincia.salerno.it:
"Art. 2 Stemma e Gonfalone
(Dallo Statuto della Provincia di Salerno)
...(1) Il regolamento disciplina l'uso dello stemma e del gonfalone della Provincia, riconosciuti nelle forme di legge. Lo stemma ha come suo distintivo una bussola di navigazione con quattro ali all'interno, posta in mezzo a due campi, dei quali il superiore č d'argento, con sopra una stella d'oro tutta fulgente di raggi, e l'inferiore č nero. Il gonfalone lo riproduce in campo azzurro sormontato della scritta semicircolare "Provincia di Salerno".
(2) Lo stemma della Provincia di Salerno intende cosė affermare che la bussola dell'amalfitano Flavio Gioia, insuperato strumento per l'orientamento di ognuno, č l'espressione dell'antico ingegno salernitano, che dal mare della gloriosa Repubblica Amalfitana si collegō a civiltà lontane ed esse portando la saggezza di un antico diritto, fissato tra leggi e consuetudini di grande valore per la comprensione tra uomini e popoli diversi, per il superamento delle divisioni nazionali, razziali ed ideologiche, per la tutela delle minoranze etniche e linguistiche..."
Dov Gutterman, 23 Novembetr 2004