This page is part of © FOTW Flags Of The World website
Arkansas Tech University (U.S.)
Russellville, Arkansas
Last modified: 2022-09-10 by rick wyatt
Keywords: russellville | arkansas tech university | russellville | arkansas | university | united states |
Links: FOTW homepage | search | disclaimer and copyright | write us | mirrors

---

Horizontal flag
image by Zachary Harden, 22 June 2010

Vertical flag
photo by Zachary Harden, 12 January 2011
---
Russellville campus
Ozark campus
---
See also:
---
Russellville campus: Description of the flag
On a DVD from Arkansas Tech was a banner hanging in a student area. It consisted of the college colors of green and gold, which was defined as Pantone 343 and Pantone 116 (respectively) on the stylesheet. It was a triband of sorts, but the green was slightly larger than the two gold bars. In the center is the college logo, which is green text on white. I have no exact measurements and this banner was vertical in nature. Attached is my drawing of the banner.
Zachary Harden, 22 June 2010
A vertical variant is used for decoration at Doc Bryan building, where the admin offices and the food court is located. This flag is located at the food court and there are about 8 flags around this area, flanked by U.S. and Arkansas flags.

In front of my dorm hall are the main flag poles displaying the U.S., Arkansas, and the Tech flag. The Arkansas Tech (horizontal) flag has yellow stripes on top and bottom and a green stripe in the middle. The seal is also rotated correctly.

On top of my dorm hall is the sporting flag of Arkansas Tech and the flags of other colleges that are a part of the Gulf South Conference. These flags are mono-colored with the letters of the other schools in another color. The Arkansas Tech sporting flag is gold and green.
Zachary Harden, 12 January 2011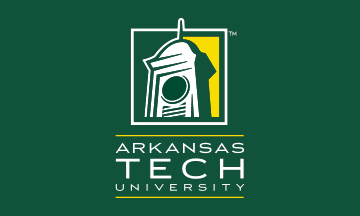 image by Zachary Harden, 21 August 2022
This is an older academic logo used on a flag. This flag is in my personal collection
https://www.facebook.com/photo.php?fbid=820730874701546&set=pb.100002939234768.-2207520000..&type=3
Zachary Harden, 21 August 2022
---
Arkansas Tech University - "Arkansas Tech University (ATU) is a public university in Russellville, Arkansas. The university offers programs at both baccalaureate and graduate levels in a range of fields. The Arkansas Tech University–Ozark Campus, a two-year satellite campus in the town of Ozark, primarily focuses on associate and certificate education." Source: https://en.wikipedia.org/wiki/Arkansas_Tech_University

Paul Bassinson, 21 June 2022
---
Seal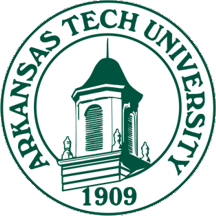 image located by Paul Bassinson, 18 March 2017
Source: thecabin.net
---
Logo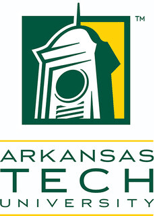 image located by Paul Bassinson, 24 April 2022
Source: https://www.arkansastechnews.com/wp-content/uploads/2019/08/Arkansas-Tech-University-Vertical-Logo-533.jpg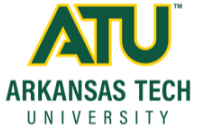 image located by Paul Bassinson, 24 April 2022
Source: https://www.atu.edu/marcomm/logo/new-logos-2020-png/ATU_LOGO__OUTLINE_GR-YW_VERT.png
---
Below are sporting flags of Arkansas Tech University (Russellville, AR).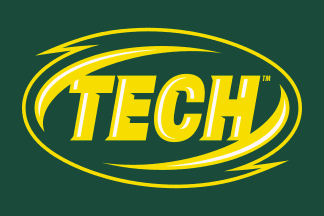 image by Zachary Harden, 21 August 2022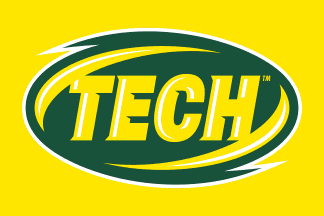 image by Zachary Harden, 21 August 2022
These first two flags are the main athletic mark, used on top of the football stadium https://www.facebook.com/ATUathletics/photos/a.10151403438440381/10166518244045381
Zachary Harden, 21 August 2022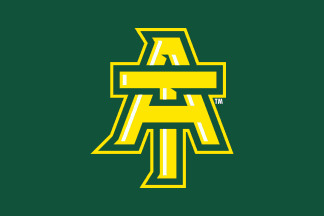 image by Zachary Harden, 21 August 2022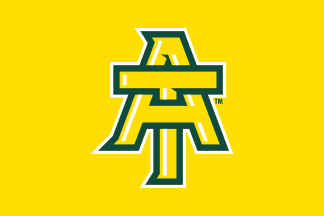 image by Zachary Harden, 21 August 2022
These next two flags are a secondary mark used by the school
https://www.atualumni.com/s/978/bp18/interior-left.aspx?sid=978&gid=1&pgid=1765
Zachary Harden, 21 August 2022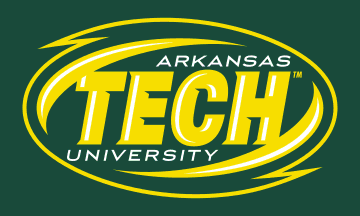 image by Zachary Harden, 21 August 2022
The athletic flag is sold on Amazon to fans of the university or alumni https://www.amazon.com/Arkansas-Tech-University-Wonder-Boys/dp/B00FK4R266
Zachary Harden, 21 August 2022
---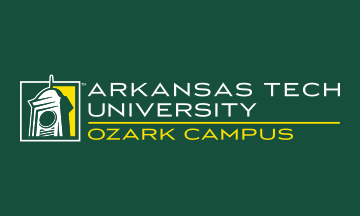 image by Zachary Harden, 4 October 2021
Arkansas Tech University (us_u_art.html) has a second campus, located in Ozark, Arkansas (Franklin County). This campus, which is more focused on the technical degrees and two-year degrees, has their own flag for use. Using the logos of the parent campus in Russellville, https://www.swtimes.com/story/lifestyle/2021/04/30/atu-ozark-makes-cna-credential-more-accessible/7345520002/ is a green flag with the campus logo in the center.
Zachary Harden, 4 October 2021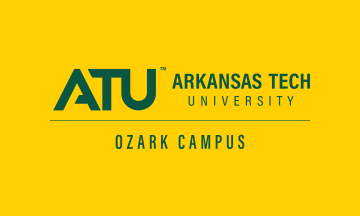 image by Zachary Harden, 4 October 2021
In 2020, there was a new branding adopted for ATU (https://www.atu.edu/marcomm/logos.php), thus the logo/flag was updated for the Ozark Campus. https://www.facebook.com/ATUOzark/photos/4592182384166171 shows a gold flag (Pantone 116) with an all green (Pantone 343) logo placed in the center.
Zachary Harden, 4 October 2021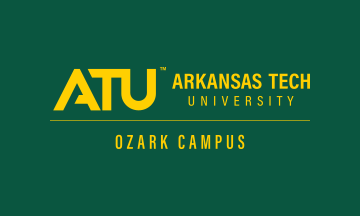 image by Zachary Harden, 4 October 2021
Another photo from late 2020 (https://www.facebook.com/ATUOzark/photos/3517537441630676/) shows the same pattern but the gold and green were reversed.
Zachary Harden, 4 October 2021