This page is part of © FOTW Flags Of The World website
Kaesong Industrial Region (North Korea)
개성공업지구
Last modified: 2021-08-25 by ian macdonald
Keywords: kaesong | north korea | map: korea |
Links: FOTW homepage | search | disclaimer and copyright | write us | mirrors

---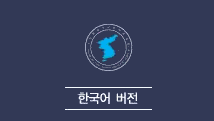 image located by Vanja Poposki, 21 June 2012
---
See also:
---
The Kaesong Industrial Region (KIR) or Kaesong Industrial Zone (KIZ) (Korean: 개성공업지구) is a special administrative industrial region of North Korea (DPRK). It was formed in 2002 from part of the Kaesong Directly-Governed City (or Special Cities, which are first-level administrative division within the country, some sort of District or Metropolitan areas that go above States/Departments/Regions in its budget size.
Source: https://en.wikipedia.org/wiki/Special_cities_of_North_Korea
The park allows South Korean companies to employ cheap labour that is educated, skilled, and fluent in Korean, whilst providing North Korea with an important source of foreign currency
Its most notable feature is the Kaesong industrial park, operated as a collaborative economic development with South Korea (ROK). The park is located ten kilometres (six miles) north of the Korean Demilitarized Zone.
In the year 2000 the first agreement was signed to set up an industrial complex under way run by the two countries with the establishment of Hyundai Asan (official websites: http://www.hyundai-asan.com/ and http://www.hdasan.com/ ) which is "an arm of the South Korean conglomerate Hyundai Group (
Source: https://en.wikipedia.org/wiki/Hyundai_Asan
Construction started in June 2003 (part of the agreements during the 50th anniversary of the end of the Korean War (1950-1953) as steps taken towards reunnification (official website), and in August 2003 North and South Korea ratified four tax and accountancy agreements to support investment. Pilot construction was completed in June 2004, and the industrial park opened in December 2004.
Postwar Kaesong and the part of Kyonggi Province that came to be occupied was organized into "Kaesŏng Region" (Kaesŏng Chigu;개성 지구; 開城 地區). In 1955, Kaesŏng became a "Directly Governed City" (Kaesŏng Chikhalsi; 개성 직할시; 開城 直轄市). In 2002, Kaesŏng Industrial Region was formed from part of Kaesŏng. In 2003, the remaining part of Kaesŏng (excluding the Industrial Region) became part of North Hwanghae Province. The city is close to the Demilitarized Zone that divides North and South Korea."
Sources: https://www.kidmac.com/kor/contents.do?menuNo=100143,
http://www.investgic.org/en/contents.do?menuNo=100093 and
https://en.wikipedia.org/wiki/Kaesong_Industrial_Region
The Foundation's official website is located here (it acts as some sort of bilateral Chamber of Commerce) (its official name GIDF - Gaeseong Industrial District Foundation-Foreign Investment Support Center):
The District Management Committee's official websites are located here (it acts as the executive organization that runs the faciliy): https://www.kidmac.com / and https://oks.kidmac.com/ (intranet)
KIR (or KIZ) is some sort of Free economic zones (FEZ) or free zones (FZ), (whi are) are a class of special economic zone (SEZ) designated by the trade and commerce administrations of various countries. The term is used to designate areas in which companies are taxed very lightly or not at all to encourage economic activity. The taxation rules are determined by each country. The World Trade Organization (WTO) Agreement on Subsidies and Countervailing Measures (SCM) has content on the conditions and benefits of free zones.
Esteban Rivera, 10 April 2016
---
Flag of the Kaesong Industrial Region, North Korea.
Vanja Poposki posted in I Love Flags, 21 June 2012
The flag is a blue cloth, covered with the regional logo and the inscription 한국어 버전 . The inscription reads in translation as "Korean Version". Really, this flag like image is part of a button of a website.
My brother visited a few weeks ago in their official professionel mission North Korea. He also visited the Kaesong Industrial District. Here, only the Korean reunification flag was to see. In the district no North Korean and no South Korean flags none were needed. There was no propaganda.
Jens Pattke, 10 April 2016
---
In addition to the flag of reunification led Management and Foundation own flag. These flags were also white with the relevant logo and bilingual inscription centered.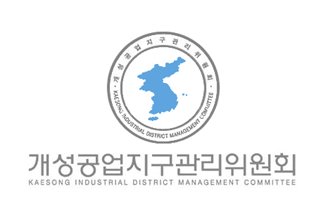 image by Jens Pattke, 10 April 2016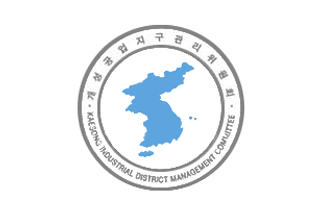 image by Jens Pattke, 10 April 2016
The flag of Management Committee is withe with logo and inscription 개성 공업 지구 관리위원회 and Kaesong Industrial District Management Committee. Image of flag variant.
Jens Pattke, 10 April 2016
The flag of the Management Committee is also seen here.
Source: http://sejongicon.co.kr/board/bbs/board.php?bo_table=portfolio&wr_id=61
Esteban Rivera, 10 April 2016
---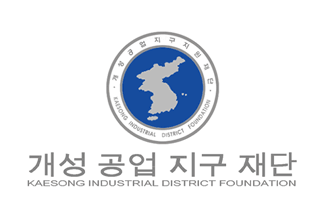 image by Jens Pattke, 10 April 2016
The flag of Foundation is withe with logo and inscription 개성 공업 지구 재단 and Kaesong Industrial District Foundation.
Jens Pattke, 10 April 2016
---