This page is part of © FOTW Flags Of The World website
Ukraine - Historical Naval Flags (1918) - Part 2
Last modified: 2022-03-19 by rob raeside
Keywords: ukraine | trident | jack | naval jack | border guard |
Links: FOTW homepage | search | disclaimer and copyright | write us | mirrors

---
---
see also:
---
In summer of 1918 new flags were designed. The flags were adopted by hetman (head of state) P.Skoropadsky on 18, July, 1918.
- Navy ensign - white with blue cross (cross with thin white and blue borders), national colours in canton, gold (bronze) trident in the centre of canton. Ratio - unknown; width of the cross - 1/11 of flag-height; widths of blue and white borders - 1/8 of width of the cross.
Source: V. Trembitsky, article in Ukrainian bulletin "Znak"
Victor Lomantsov, 27 December 2000
Note: Victor Lomantsov and Grzegorz Skrukwa show the cross as darker shade of blue then the national colors at the canton. Jaume Olle' uses the same color.
---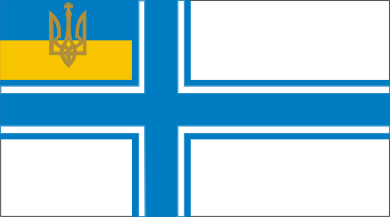 image by Jaume Olle, 31 August 2001
It is not known if was adopted 22-3-1918 or in this date it was only regulated the old flag. But in any case, it was in use short after coup d'état dated 19-4-1918.
Jaume Olle, 25 August 2001
Naval ensign. Philippe follow here the image according Klimberick (or Klimwick) but the Scandinavian type cross is rejected by Tembricky. Not quoted neither pictured by Montells. Ratio 5:9.
Jaume Olle, 31 August 2001
At http://www.heritage.com.ua/istorija/geraldika/RIZNE/GrechPrap.htm, located by Dov Gutterman, there is an article of well-known Ukrainian vexillologist and heraldist A.Grechilo. He describes national symbols of Ukraine. Article is written still in communist period (1989). Flag of Ukraine in that time was the Soviet red flag with a blue stripe at the bottom. The author proves, that the national symbolics is not "bad".
This flag described as navy ensign of Ukraine adopted in 1918, 16, July.
Victor Lomantsov, 1 July 2002
This flag wrongly appears at http://www.uarmy.com.ua/ALMANAH/ALMANAH03/article12/art12.html as "Flag of Navy Minister, 1918". The flag which is wrongly described there as "Navy Ensign of Ukraine, adopted 18, July, 1918" is really the Flag of Navy Minister.
Victor Lomantsov, 6 July 2002
In 1918 Hetmanate navy ensign (officially): BLUE (synij) cross and - yellow - light blue (blakytnyj) bicolor in canton.
Victor Lomantsov, 21 December 2002
For Grzegorz Skrukwa image click here
---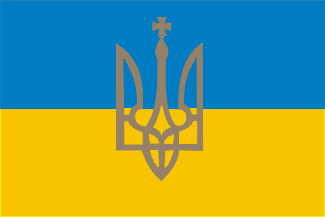 image by Jaume Olle, 31 August 2001
State flag and national Jack. Montells: Designed following design of Basil Krichesky, and orientations from the future president Mijail Hruschevsky, adopted 22 March 1918. If I am not wrong only the small cross above the trident was added in the previous design.
Jaume Olle, 31 August 2001
---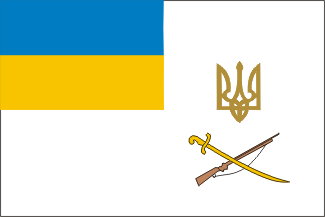 image by Jaume Olle, 31 August 2001
The ensign of the Coast Guard Ships (only in Philippe).
Jaume Olle, 31 August 2001
---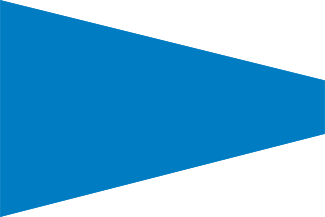 image by Jaume Olle, 31 August 2001
Guard Ships ensign (only in Philippe).
Jaume Olle, 31 August 2001
---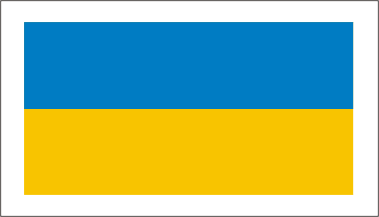 image by Jaume Olle, 31 August 2001
Pilot (only in Philippe). Ratio in this image as drawn originally by Philippe.
Jaume Olle, 31 August 2001
---


image by Jaume Olle, 31 August 2001
Black sea and Danube fleet pennant.
Jaume Olle, 31 August 2001
---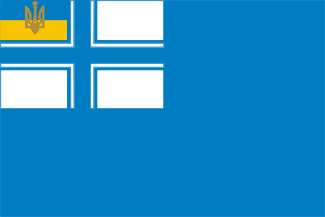 image by Jaume Olle, 31 August 2001
This flag is hoisted on ships of the auxiliary fleet when it used as a naval transporter employing civil crew or when it is under command of naval officer. Only in Philippe
Jaume Olle, 31 August 2001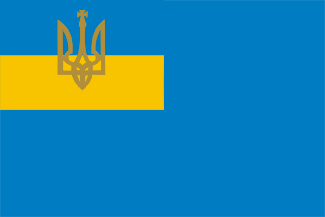 image by Jaume Olle, 31 August 2001

image by Jaume Olle, 31 August 2001
There is a slight difference between Montells and Philippe. Philippe show it without trident. This flag is hoisted when the auxiliary ship is not manned as a naval transport employing civilian crew, and is not under the command of a naval officer.
Jaume Olle, 31 August 2001
---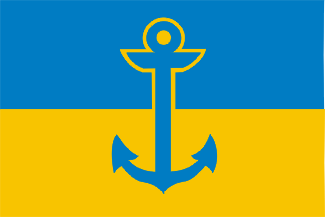 image by Jaume Olle, 31 August 2001
Merchant ship commanded by a navy reserve officer (only in Philippe).
Jaume Olle, 31 August 2001
---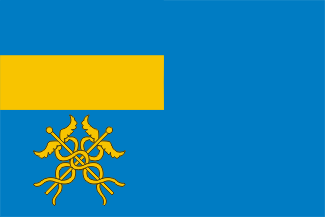 image by Jaume Olle, 31 August 2001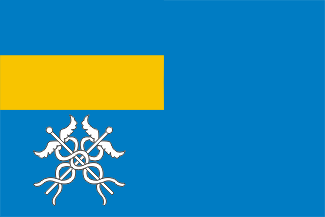 image by Jaume Olle, 31 August 2001
Customs Flag - only in Philippe who draw two versions:
a) according to Klimberik (emblem is yellow)
b) according to Trembicky (emblem is white)
Jaume Olle, 31 August 2001
---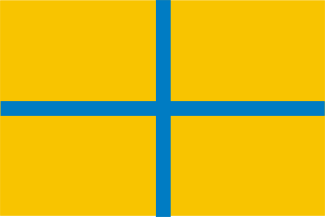 image by Jaume Olle, 31 August 2001
Lighthouse vessels (only in Philippe).
Jaume Olle, 31 August 2001
---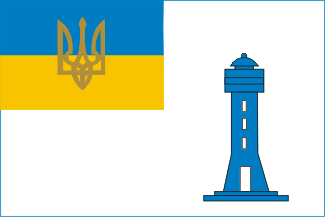 image by Jaume Olle, 31 August 2001
Lighthouses and Ports (only in Montells).
Jaume Olle, 31 August 2001
---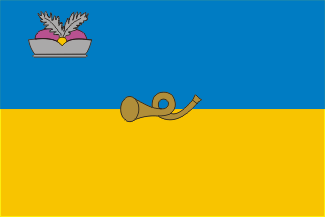 image by Jaume Olle, 31 August 2001
Volunteer vessels. Only in Philippe
Jaume Olle, 31 August 2001
---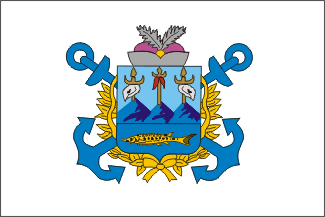 image by Jaume Olle, 31 August 2001
Fleet of Odessa, Port police department. Only in Philippe.
Jaume Olle, 31 August 2001
---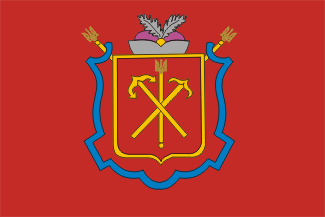 image by Jaume Olle, 31 August 2001
Fleet of Odessa, , fire service department. Only in Philippe. (note that caption is inadequate. Is the fire department of the whole fleet,not only the one from Odessa?)
Jaume Olle, 31 August 2001
---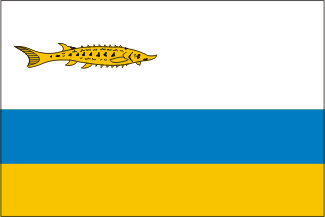 image by Jaume Olle, 31 August 2001
Fishing National society. Same image in Montells and Philippe (only slightly artistic differences in the fish)
Jaume Olle, 31 August 2001